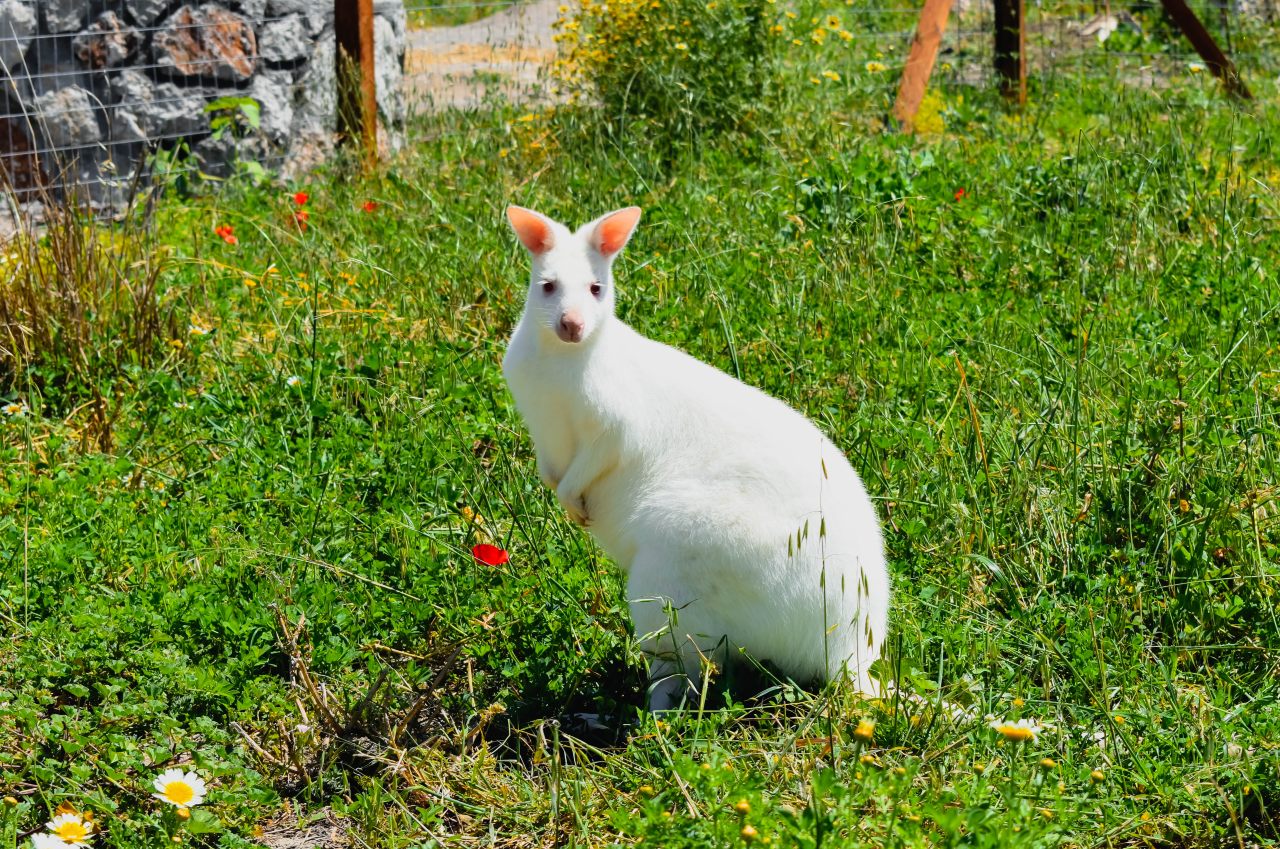 5 must-do things in Farma of Rhodes
Farma of Rhodes is the perfect choice if you want to play, feed or take a selfie with your beloved furry friend. At this unique attraction in Rhodes, visitors can get close to many animals, such as Lemurs, Ostriches, and Camels, and have an unforgettable experience!
5 must-do things in Farma of Rhodes include:
Meet the animals
Interact and play with the animals like you've never done before! Ostriches, lemurs, ponies, camels, sheep, wild boars, and many more animals are waiting for you to visit! You can observe them and learn more about their origins, behavior, and habits. This contact with the animals will surely fill you with pleasant feelings and awaken your sensitivity towards nature.
Pet the animals and take a selfie
If you enjoy being around animals, then you will be delighted to meet some lemurs, deer, lemurs, ostriches, camels, and much more! Take a step closer and observe them while they eat, run, sleep, and play. Interact with them and give them some gentle pets. Feel free to feed them and take a selfie with your favorite furry friend! If you love animals and cannot get enough of them, visiting Farma of Rhodes is one of the best things to do when in Rhodes.
Take a walk in nature
Farma of Rhodes is located within a natural landscape of unique beauty. In Farma of Rhodes, you have the opportunity to discover a 32 km2 natural paradise, interact with the animals, take a relaxing walk, and feel closer to nature. Feel free to admire nature at its most beautiful version, enjoy the silence and meditate. Alternatively, relax in one of the hammocks in a serene, nature-filled setting. Treat yourself to a refreshing granita or juice and soak up the tranquil surroundings.
See the world's largest rosary
At the farm, you will encounter the largest rosary in the world, made of ostrich eggs. This impressive piece weighs 50 kg and measures 5 meters long, consisting of 33 eggs, each about 15 cm in length and 1.5 kg in weight. The eggs have been carefully painted by the Greek artist Vangelis Kotsis, using tempera and enamel. One of the largest eggs features the Greek flag, while the others display stunning landscapes of Rhodes, also painted by the artist.
Stop by the restaurant and have a vegan treat
Whether you are looking for vegan or vegetarian options, or craving something sweet or savory, at Farma of Rhodes you have plenty of options! In the farm's restaurant, you will find a unique variety of inspired dishes that will take you on a wonderful tasting journey. And the best part? All the ingredients for the creation of the dishes are freshly harvested from the farm's vegetable garden and cooked with love!
To conclude, Farma of Rhodes is a great destination for a day trip with family or friends. By participating in all the activities mentioned above, it is impossible to get bored and highly possible to live an experience you will never forget!