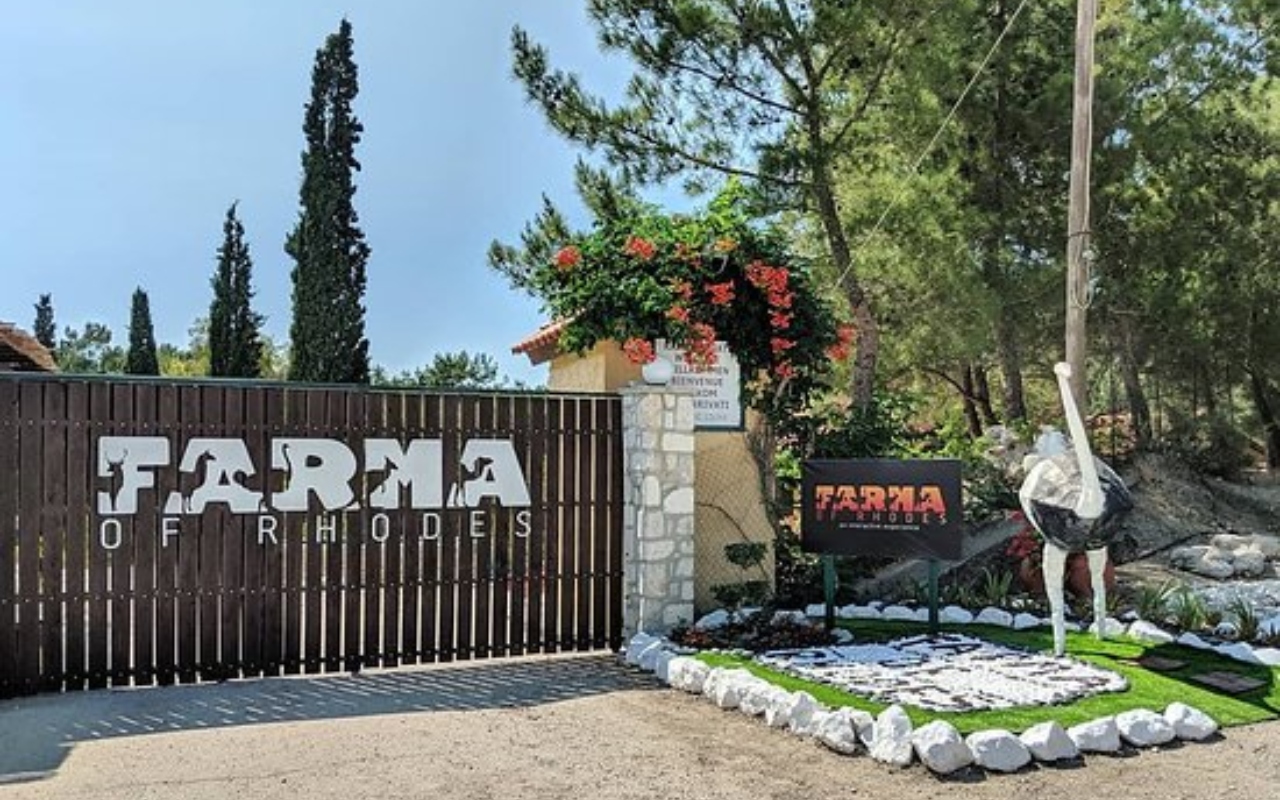 A day trip to Farma of Rhodes
Without a doubt, visiting a farm where you can interact with the animals is one of the most exciting experiences for young and old. And luckily, on the island of Rhodes, you have the opportunity to get closer to the animals and have the most fun and unique experience of your life!
However, a day trip to Farma of Rhodes could include much more. There are some excellent nearby locations that are absolutely worth visiting, and have a wonderful day full of exciting experiences!
What can you do during a day trip to Farma of Rhodes?
Valley of Butterflies
A winged spectacle awaits you every year in Rhodes from June to September. Millions of vibrant, colorful Panaxia butterflies (species "Panaxia quadripunctaria") can be spotted on tree trunks in order to feed on the juices of the Zitia tree and lay their eggs. Accordingly, the valley was named after them and gave us the opportunity to admire this unique phenomenon (Careful where you step, though! These tiny creatures are very sensitive, and we need to help preserve their species).
At the same time, the Butterfly Valley is a charming and serene place. This is a habitat filled with magnificent natural beauty, bridges that blend in with the surroundings, paved walks, ponds, tiny waterfalls, a serene atmosphere, and an unforgettable experience for all visitors. The cicadas' chirping and the water's whispering are the only sounds that tourists may hear there.
When visiting the Valley of Butterflies, located near Farma of Rhodes, caution is necessary; you don't want to frighten the butterflies with loud noises (clapping, shouting). These rare creatures need their energy to maintain their cycle of life, and using it to fly away could cause them to die sooner.
St' Mary' s Monastery of Kalopetra
The Monastery of Kalopetra is dedicated to the Assumption of the Virgin Mary. It is located right next to the Butterfly Valley, 8 km south of the village of Theologos, and nearby the Farma of Rhodes.
The Monastery was founded by the Greek prince Alexandros Ypsilantis, who was in charge of Wallachia and Moldavia, during his exile on the island. Ypsilanti was involved in a number of military operations against the Ottomans. At the same time, his grandson served as the leader of "Filiki Eteria," a covert group that started the Greek Revolution against Ottoman rule in 1821.
As the water that erupted from a rock of the mountain was regarded as curative, rumors have it that Ypsilantis took his daughter to the location to treat her for tuberculosis. As a gesture of gratitude, he afterward founded this modest monastery and named it "Kalopetra," which is Greek for "good stone."
The monastery was devoted to Virgin Mary, and apart from its religious significance, it has a quiet courtyard with an excellent view.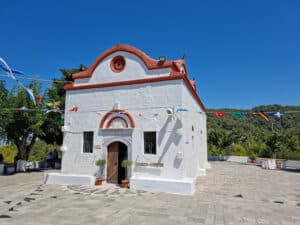 Theologos Village
Located 22 kilometers south of Rhodes Town, Theologos is a charming, traditional village worthy of visiting. In Theologos, visitors may indulge in regional cuisine at family-run restaurants and taverns, stay in opulent hotels and apartments, and go swimming at the sandy beach. The village's central streets lead to historic structures and traditional whitewashed houses. Theologos' historic district was constructed in the conventional Rhodian architectural style. The locals maintain an openhearted and friendly attitude that fits with their simple, rural lifestyle. On the other hand, Theologos Beach is known for its breezy waters and windy weather, which make it an ideal destination for windsurfers.
Folklore House of Soroni
Soroni is a small village with only a few stores, pubs, and a little beach. Olive trees, vineyards, citrus trees, and other agricultural goods are grown in its fertile soil. The Folklore House of Soroni is one of the most fascinating places to visit in the village. It was created in 1992, built with stone, and fashioned after one of the village's traditional homes. As soon as the visitor walks through the door, they feel transported to a different era, where they see a simpler everyday life of older times unfolding before their eyes. A visit that will undoubtedly remain unforgettable!