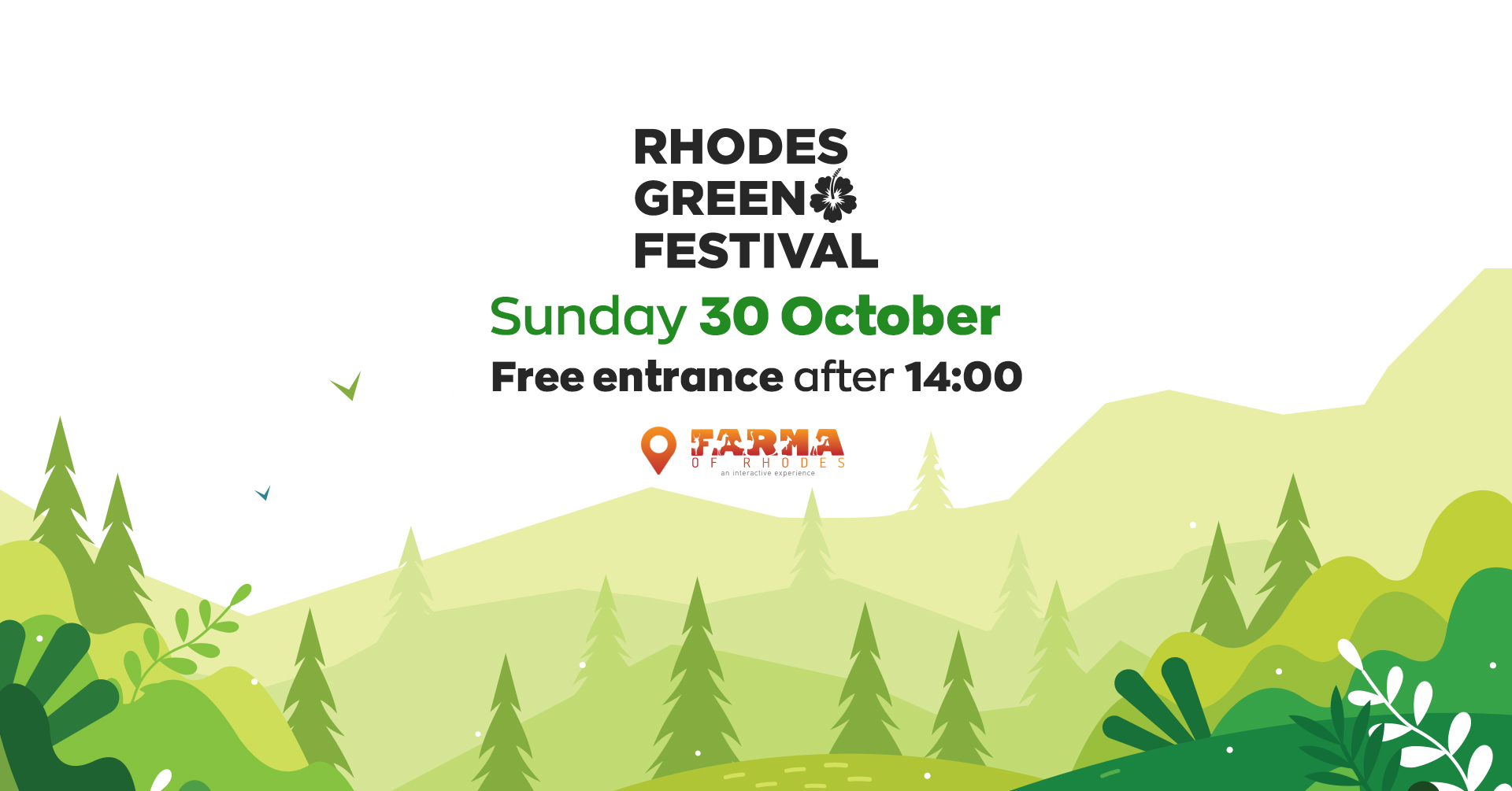 1st Rhodes Green Festival
Farma of Rhodes is organising the first Rhodes Green Festival and you are all invited!
This is an event on the theme of environmental protection and sustainable practices in general on the island of Rhodes. Among the purposes of the event is raising awareness and informing the island's residents about sustainability practices, protecting flora and fauna and taking appropriate safety and protection measures in case of natural disasters such as fires.
The Farm's goal is to organize the event on an annual basis, starting this year, and to have invited organizations from the island related to this subject. 
 For this year we will be joined by the following organisations:
VDPT – Voluntary Disaster Prevention Team

Development, Environmental, Charitable & Cultural Organization "Agia Marina".

Volunteer Corps of Samaritans, Rescuers and Lifeguards of Rhodes.

3rd System of Scouts of Paradise

Environmental Protection Association of Rhodes

Kallithea Cats

The veterinarians: Panagiotis Margias, Aretaios Manolitsis, Vassilis Dontas
We are waiting for you all on Sunday 30 October with free entrance after 14:00.
For information you can contact 6945 327 142 or email rhodesostrich@gmail.com