Take a selfie with our beloved "Arapina"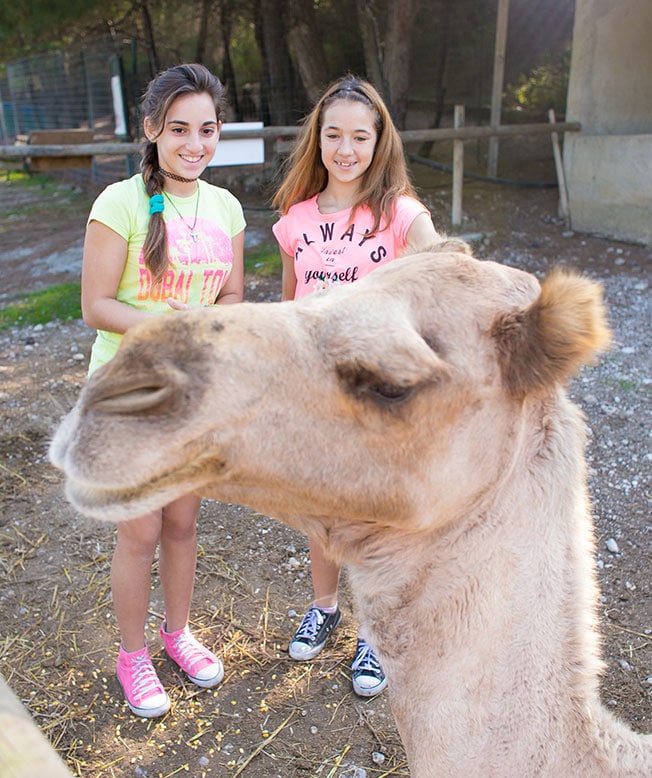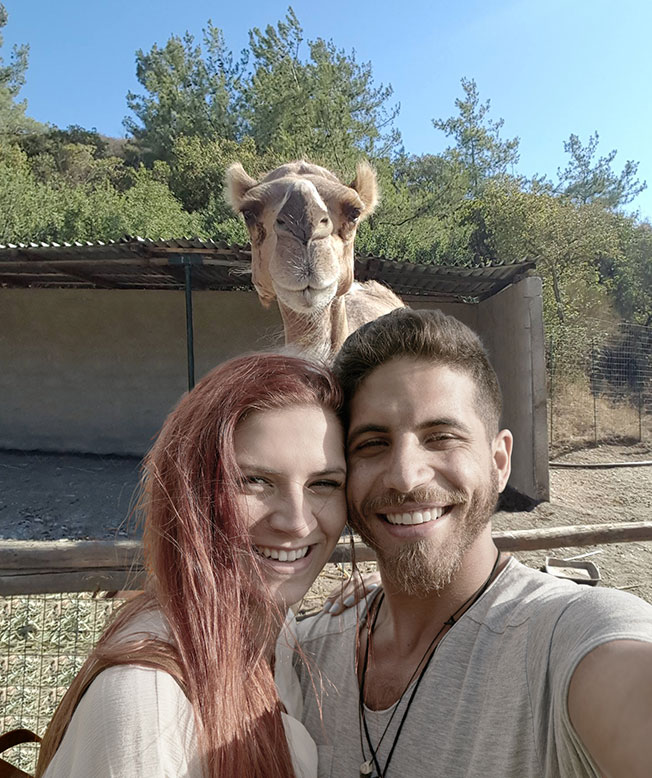 Arapina is one of the friendliest animals in the Farma of Rhodes. She belongs to the species of "dromada" and she was brought to us from Cyprus but born in Israel around 1980. Regarding her food habits, Arapina loves to eat lettuce and zucchini.
Also she likes corn so much that she will lick your whole hand while you feed her. Of course she does not bite, because camels have one set of teeth.
She is so calm that everybody take a selfie with her. She is kept in a limited space due to her old age and an accident that happened to her many years ago at her right back leg while doing camel riding in Africa.
See and feed the camel from close
Camel is a mammal animal which belongs to the "camelid" family, divided into three surviving species.
Τhe dromedary, which is originated from north Africa and Arabia peninsula.
Τhe bactrian, which is originated from central Asia.
Τhe wild bactrian which is limited in population and lives in northwest China and mongolia.
The distinctive thing about the Camels is that they are bearing one or two humps on their back. Camel is the most resistant mammal. When being in harsh conditions, and in order to survive, they receive the water they need from the fat that is stored in their humps.